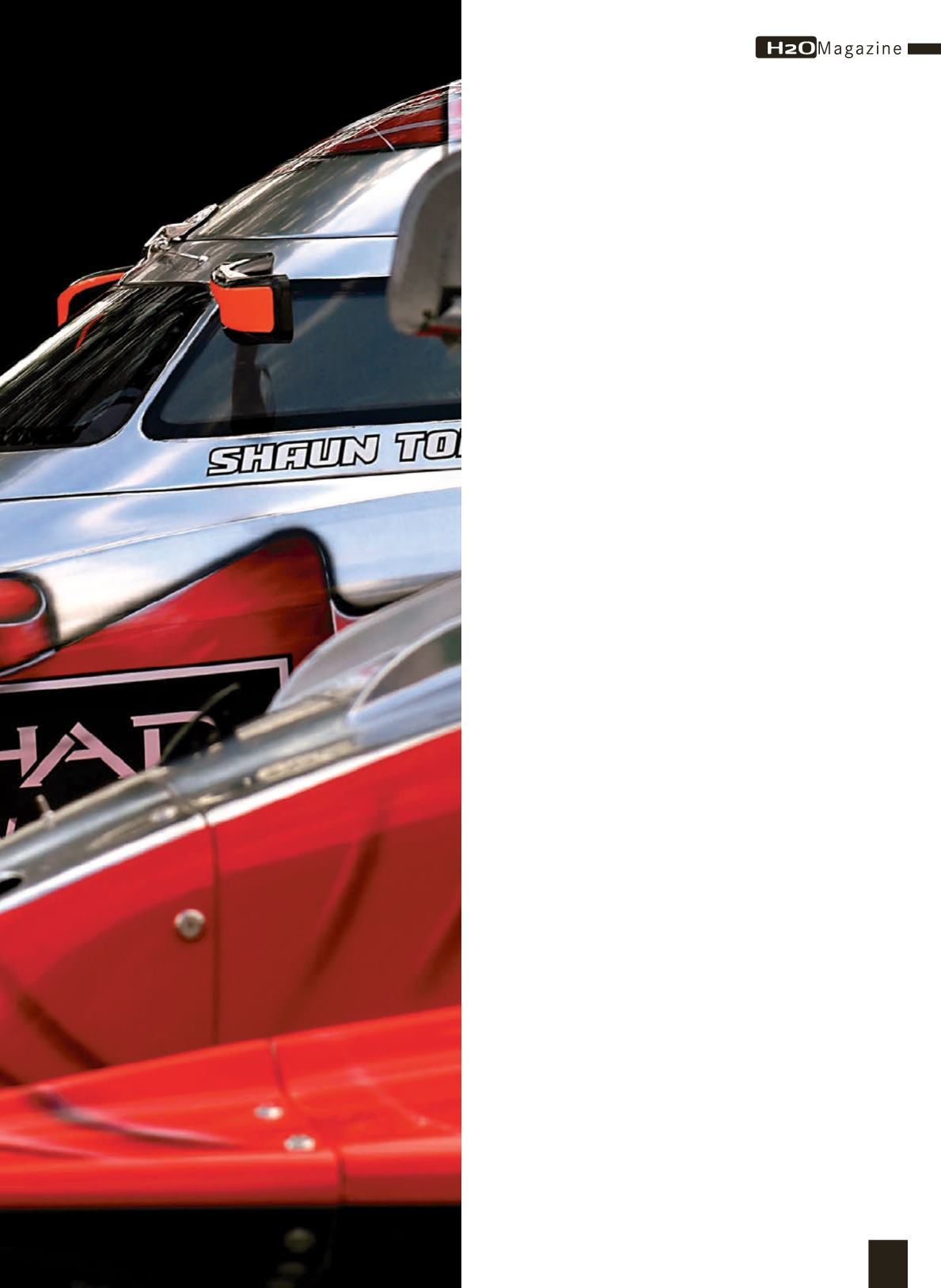 F1H2O
fter a season of near
dominance Team Abu Dhabi
look all set to close out the
coveted UIM F1H2O Drivers and Teams World Championships
– and securing one or both could well happen in round 6 at
their home Grand Prix on 6-8 December, the penultimate
round of the season.
For the 18th year in the championships' 35-year history the
Emirates of Abu Dhabi and Sharjah will host back-to back
Grand Prix weekends to close out the season; the double
header kicks off in Abu Dhabi which first hosted a round of
the championship in 1993 and has hosted 25 events, Sharjah
joining the calendar in 2000 and has held 18 Grand Prix and
since 2004 has been the season finale. Of the 32 countries
the championship has visited the UAE boasts staging the most
Grand Prix with 44, Dubai hosting its only round in 2016.
2018 has been an unprecedented season for Abu Dhabi and
its current driver line up which has won all five Grand Prix,
picking up 11 of the 15 available podium slots and locking out
the podium at successive Grand Prix in France and China – and
are locked in a three-way fight for the title. The only blemish to
its year coming in London when Shaun Torrente popped two
turn buoys and was disqualified and Thani Al Qemzi missed the
podium in fourth. And in India last time out an engine failure
for Al Qemzi and subsequent retirement was a stark reminder
that nothing is a given!
A
19