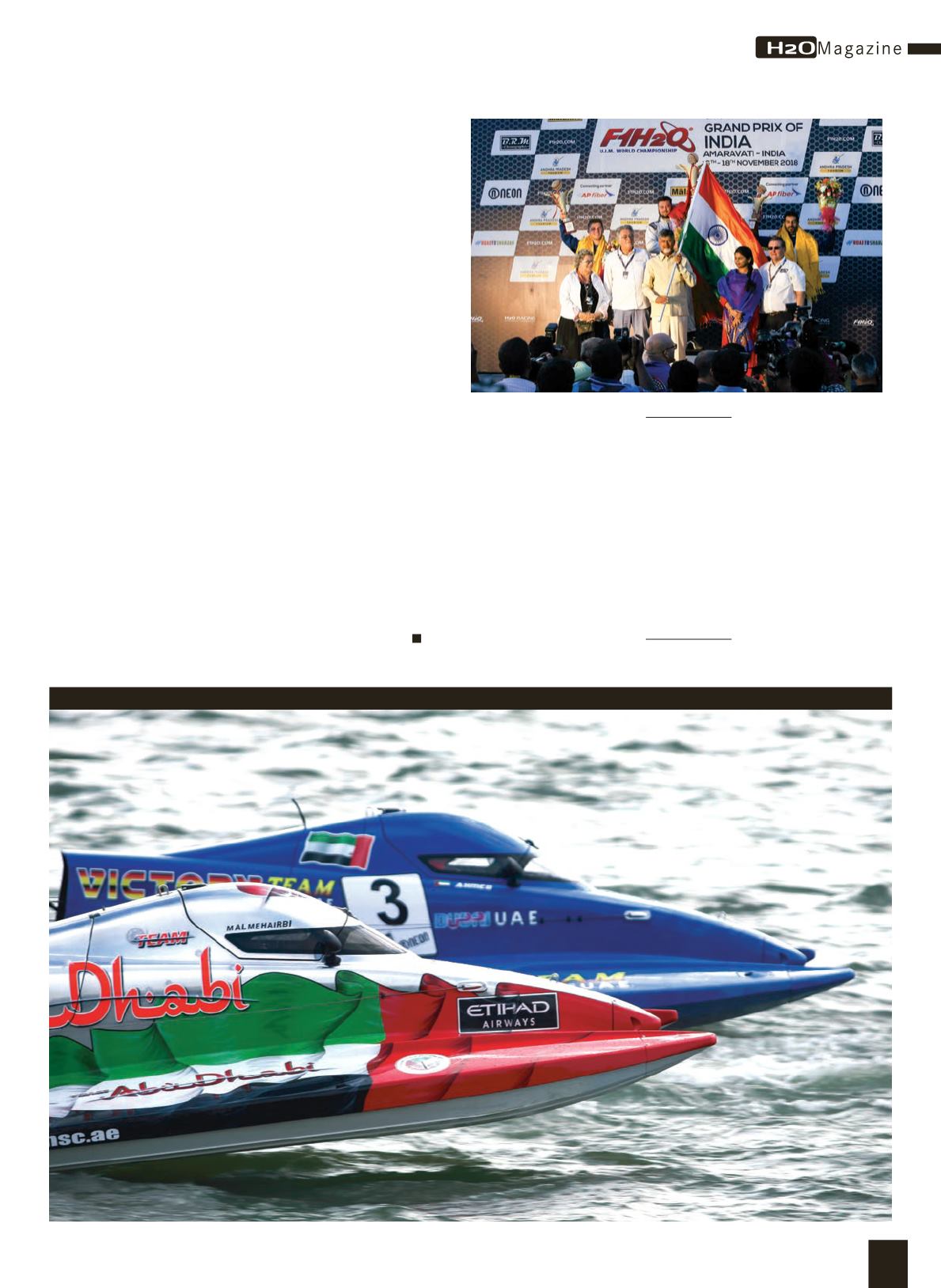 In a highly entertaining race 1, veteran driver Rudi
Mihaldinecz used all his experience to take victory and led
the race from pole position, but a mistake on lap 4 allowed
series debutant Ben Jelf to take the lead which he held
onto until lap 12 when the yellow flag was raised to allow
race marshals to remove the stationary Max Stilz.
At the restart on lap 16 Mihaldinecz immediately jumped
Jelf to retake the lead, going on to win the 20-lap race by
5.22s with Jelf in pursuit but coming up short.
The middle order produced a great scrap before and
after the yellow, Stilz running in third from Whittle until
both were passed on lap 9 by Al Fahim. The yellow flag
bunched up the pack with Whittle making up a place after
Al Fahim hooked and dropped to sixth, with Tom Chiappe
also taking advantage and getting the better of Mohamed
Al Mehairbi to move up and take fourth.
It has been a highly competitive season with four drivers
and teams grabbing Grand Prix titles and six drivers taking
at least one race win; Pedro Fortuna took the Grand Prix
victory for Team Sweden in Portugal, Max Stilz completing
the win double in London for Blaze Performance, Abu
Dhabi's Mohamed Al Mehairbi winning in China and Sam
Whittle winning for F1 Atlantic last time out.
Series newcomer
Ben Jelf completed
a very impressive
debut
F1H2O
17