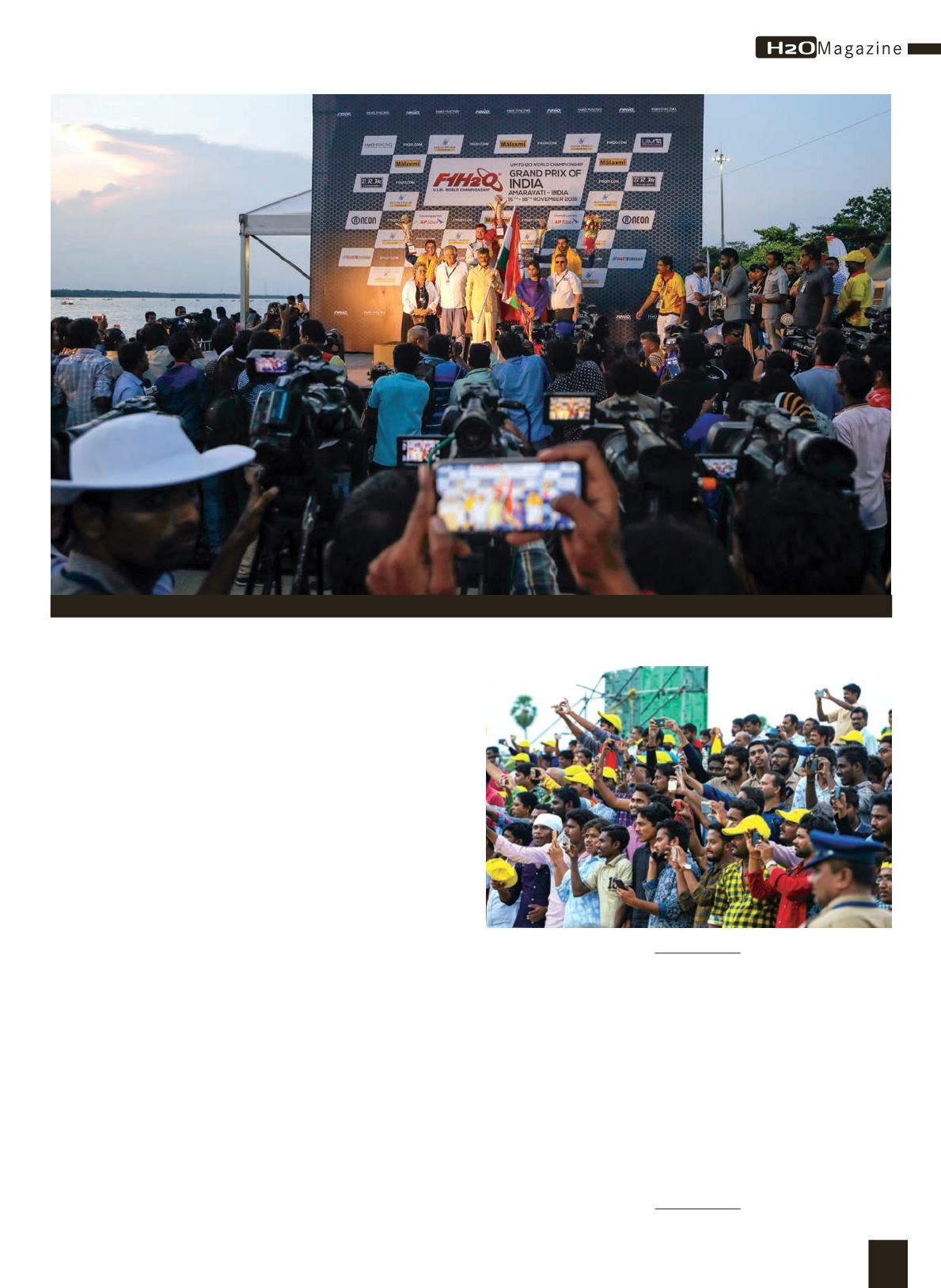 BRILLIANT THREE WAY DICE
AT THE FRONT ON RACE DAY
Shaun Torrente capped a perfect weekend in Amaravati with
a faultless drive to win the UIM F1H2O Grand Prix of India and
moved back to the top of the world championship standings.
Marit Stromoy produced by far her best performance of the
season to finish in second with Erik Stark making it an Abu
Dhabi one-three.
There was drama almost immediately when CTIC F1 Shenzhen
China's Philippe Chiappe collided with F1 Atlantic's Duarte
Benavente and crashed heavily on the start lap at the first turn,
ending his title hopes with defending champion Alex Carella's
race ending almost before it began.
It was a disappointing afternoon for the local favourite Jonas
Andersson, the Team Amaravati driver retiring after running in
fourth place for 33 of the 44 lap race.
Pole-sitter Torrente made the perfect start but would have to
do it all again when the yellow flag was shown for Chiappe's
dramatic exit, the incident benefitting Stromoy who had a poor
start and dropped several places but with no laps completed
the boats reverted to their starting positions.
F1H2O
After 14 years and 99
Grand Prix since the
first visit to Mumbai the
championship returns to
India
13