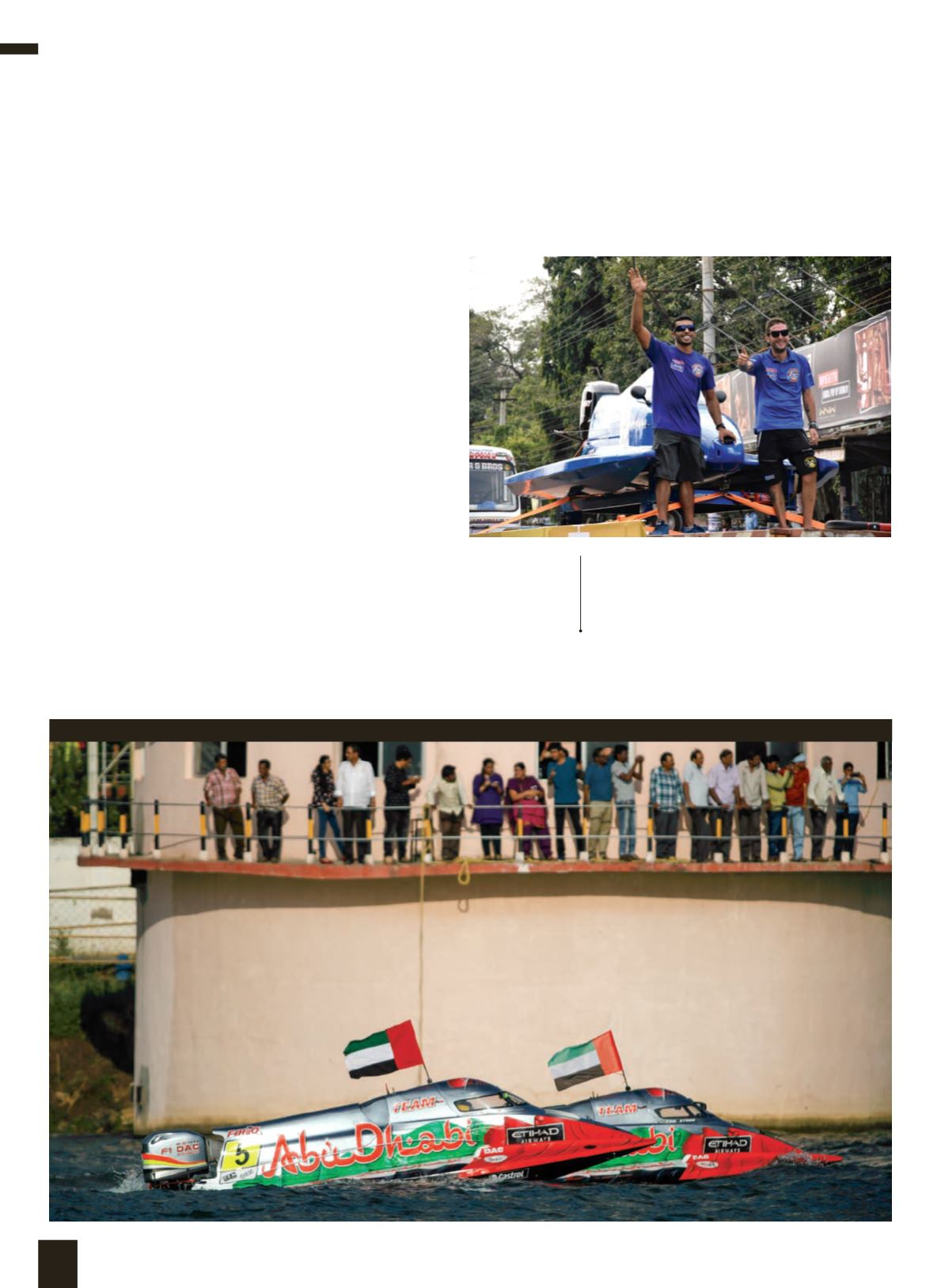 having none of it, out dragged her rival heading to
turn one, made the pass and stole the corner to
maintain P2 as Stark caught some air through the
turn – her second place lauded and praised by both
Abu Dhabi drivers.
Despite the setback of suffering his first DNF of the
year with engine issues and losing his championship
lead the third member of the Abu Dhabi triumvirate,
Thani Al Qemzi, is still in touch, just, in the title
race with his two teammates, with Peter Morin
once again having another good weekend for CTIC
F1 Shenzhen China in fourth and 2004 winner
Francesco Cantando enjoying his best outing of the
year bringing his Blaze home in fifth ahead of Erik
Edin.
Victory Team's Alex Carella was having a good
weekend in yet another next generation Victory hull,
until qualifying when docked his best lap in Q2 for a
course infringement on another lap and missing the
cut as a result and then effectively failing to launch
of the dock at the start of the race and retiring.
There were tales of woe throughout the weekend
and the 44 lap race around the 2.125km five pin
circuit on the Krishna River. But none more so than
for Mad Croc BABA Racing's Sami Selio whose run of
bad luck continued, the cruellest cut of all coming
after morning practice on race day with more engine
issues and unable to start.
F1H2O
Aweekend of mixed fortunes for Victory
teammates Al Hameli and Carella
n° 5 DECEMBER | 2018
10