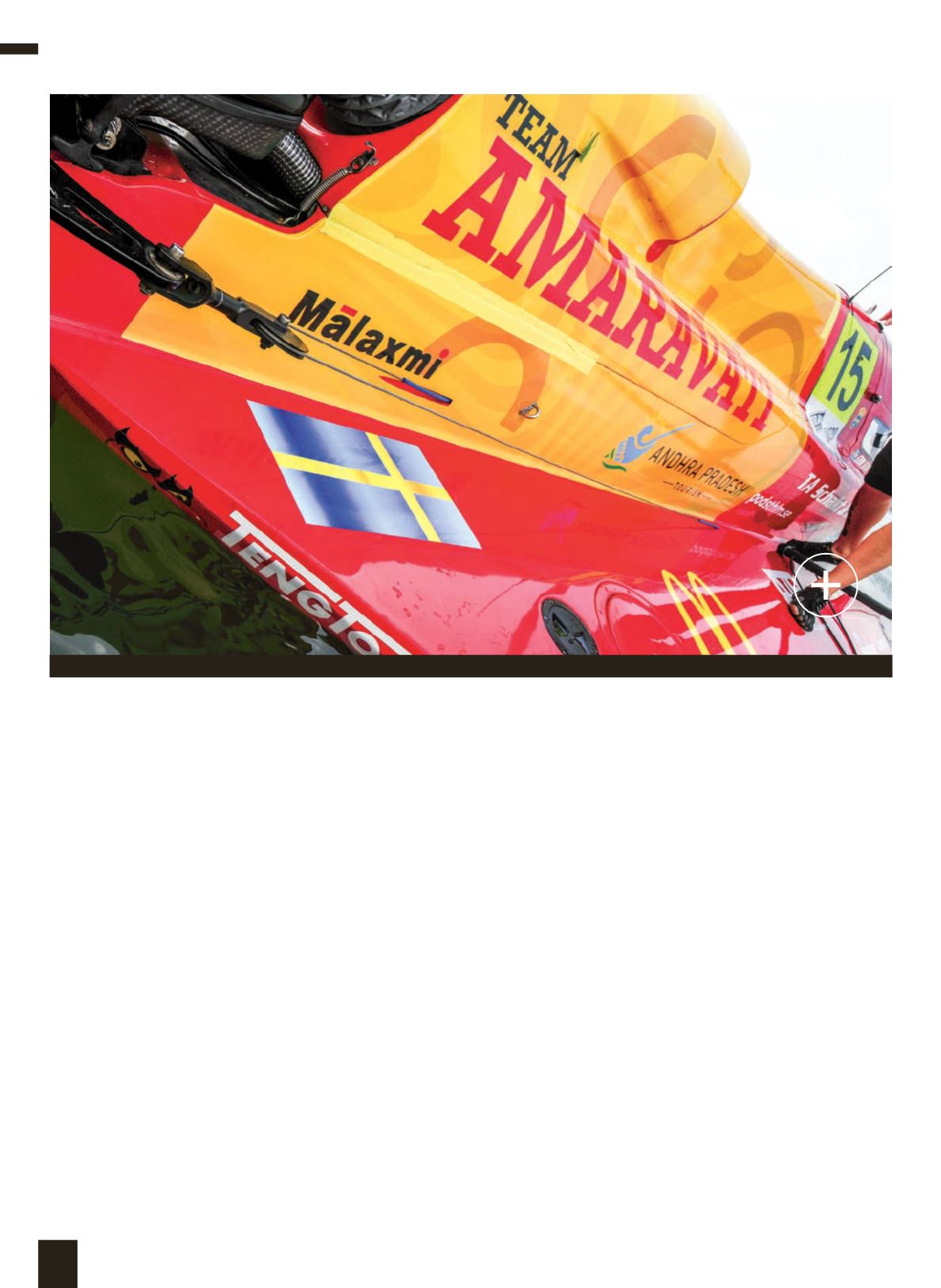 Carella was the big loser in the middle session after
having his best lap time of 46.27s deleted for cutting
the course on another run, dropping him to eighth
and elevating Stromoy to fourth, Victory's Ahmed Al
Hameli to fifth and handing a lifeline and shootout
slot to Team Amaravati's Jonas Andersson.
Andersson opened the shootout with a best lap of
45.22s which Al Hameli was unable to better, missing
out by a mere one hundredths of a second.
Next out was Stromoy and targeting a first pole
position since Portugal in 2011 and immediately
posted the fastest time of the day with a staggering
44.72s lap to take the provisional pole. Stark followed
and produced his best time on his first run but
missed out by 0.26s with Al Qemzi's time of 45.06s
eventually putting him fourth.
Torrente was last out and the tension mounted as
he pulled out of his first run and was suddenly under
massive pressure to deliver the team its fourth pole
of the season, but then produced a simply breath
taking run to snatch pole position from Stromoy by
0.18s. "The whole day was a series of mistakes by me
and then to get it done at the last second is great,"
Torrente said. "In Q2 I changed to a bigger propeller
which I thought I needed and I did. But with less than
30 seconds to go I was out. But I made a good solid
lap and went P1. Then in Q3 having seen Marit's
time which was huge I pressed too hard and made a
mistake so I aborted and just had to pull out a near
perfect lap, which I did."
It was another massively frustrating day for the CTIC
F1 Shenzhen China duo who had been struggling
with engine issues and ahead of a race that they
really need to be running in the top three or four to
keep any flickering title hopes alive, but now faced a
huge mountain to climb with Peter Morin qualifying
in seventh and Philippe Chiappe in tenth behind
Blaze Performance's Francesco Cantando.
The Abu Dhabi trio starting one-three and four [on
Sunday] were going for an unprecedented third
successive Grand Prix podium lockout, the woman
standing in their way was Stromoy, bidding for a
second Grand Prix win.
F1H2O
n° 5 DECEMBER | 2018
12