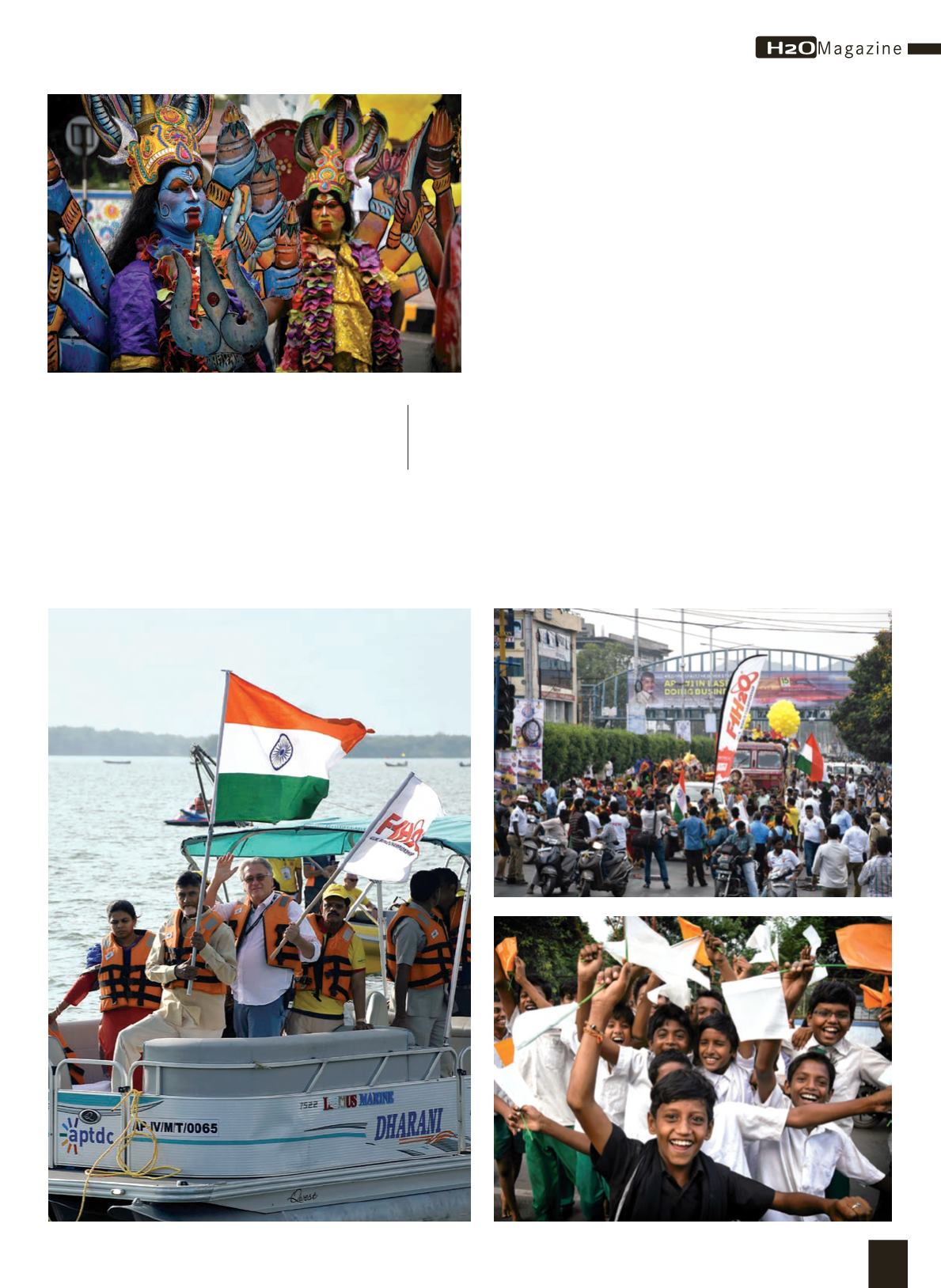 TORRENTE AND STROMOY
SLUG IT OUT IN BRM
QUALIFYING…
Torrente was quickest in extra free practice on the Friday,
teammate Stark hitting back in practice on Saturday and
Sunday, but it was Torrente who really delivered when it
mattered most and produced a stunning final run in the top-
six shootout to cap a thrilling BRM Official Qualifying session,
setting the fastest time with a 44.54s lap around the five-pin
1.125km circuit on the Krishna River and would start the Grand
Prix of India from pole position.
Stromoy produced her best qualifying session of the season
and went second quickest with a 44.72s lap, Stark sealing third
spot with a time of 45.00s.
Torrente was made to work hard for his seventh career-pole
and his third of the season, leaving it late into Q2 and sitting
outside the top six before jumping to the top of the time sheets
to progress into the shootout on his final lap as the clock timed
out the 20 minute session, his Abu Dhabi teammates Thani Al
Qemzi and Stark locking out the top three spots.
Official figures put the raceweekend
attendance at 175,000
F1H2O
11