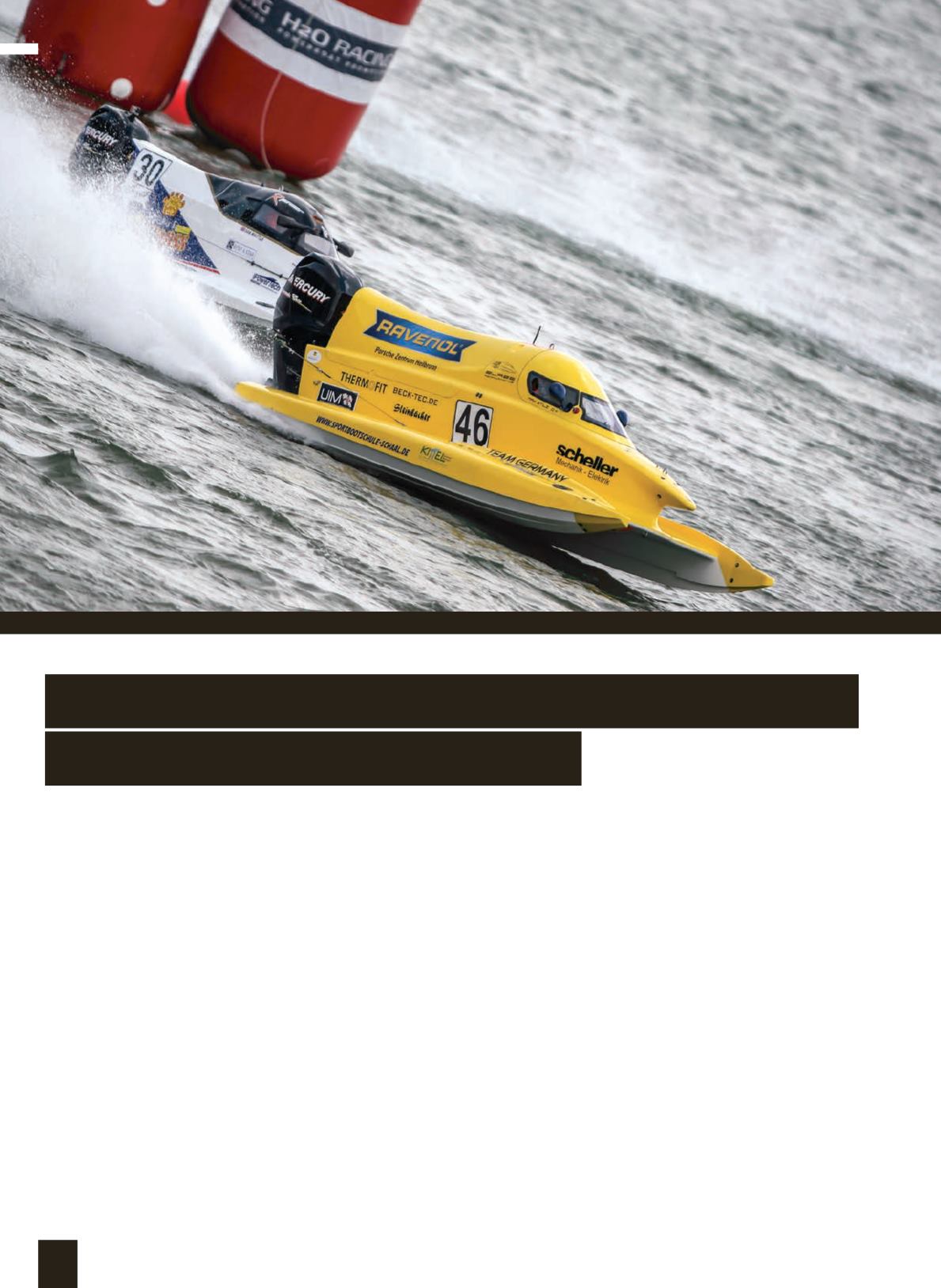 THREEWAY FIGHT AT THE TOP INTHE F4-S
CHAMPIONSHIP TITLE RACE
eading to the UAE
for the penultimate
and final rounds of
the year and with 80
points on offer the F4-S
Championship title race
is wide open with 17
points the difference
between
the
lead
trio, Max Stilz on 87,
Mohamed Al Mehairbi
on 86 and Sam Whittle with 70.
In India Sam Whittle secured his first Grand Prix
title for F1 Atlantic with a solid second place in the
second race of the weekend in Amaravati behind
Victory Team's Ahmed Al Fahim, the win putting
him into third overall in the Grand Prix standings,
with series newcomer Ben Jelf completing a very
impressive debut coming home in third place to seal
the runners-up slot for Team Amaravati.
In a somewhat processional race it was pole-sitter Al
Fahim who dominated from lights out and again at
the restart on lap 3 after the yellow flag was raised
to remove the stationary Mad Croc boat of Rudi
Mihaldinecz.
Behind the lead trio, Blaze Performance's Max Stilz
made up for the disappointment of his race 1 DNF,
finishing in fourth after staving off a strong challenge
from Emirates Racing's Tom Chiappe and moved
back to the top of the championship standings by
one point from Abu Dhabi's Mohamed Al Mehairbi,
who finished sixth.
F1H2O
H
n° 5 DECEMBER | 2018
16