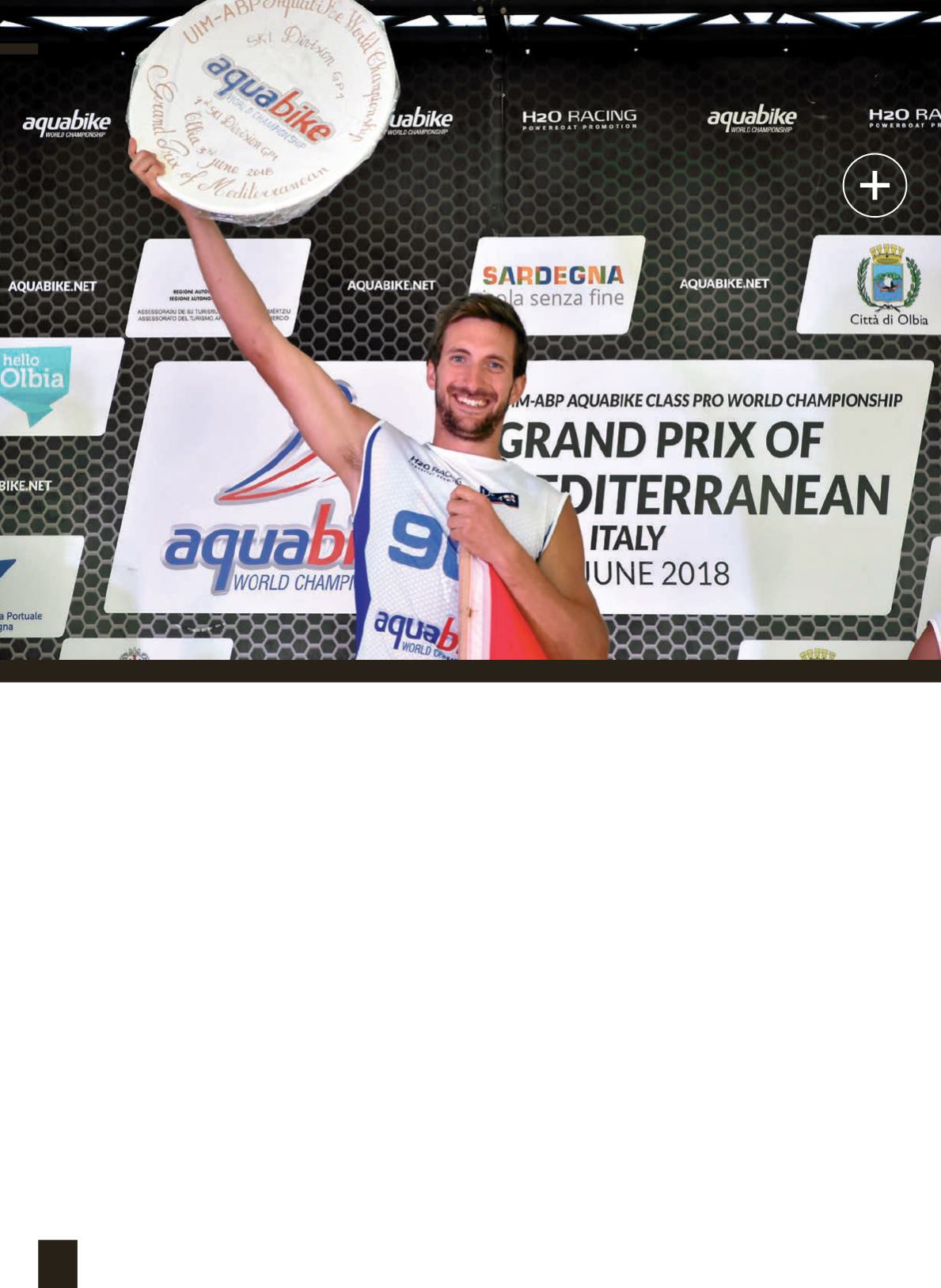 AQUABIKE
he battles for the honour of
being crowned a UIM-ABP
Aquabike World Champion,
the most coveted title in
international jet ski racing,
will take place on the
spectacular Khalid Lagoon
when the championship
returns to the United Arab
Emirates for the Grand
Prix of Sharjah on 11-14
December for the title
showdown deciders for the fourth year in a row.
After two Grand Prix over back-to-back weekends in
Gallipoli and Olbia in Italy the battle to end the year
as world champion will again be fought out over
three Motos, with the final day's action of the year
in the Aquabike Championship crossing over with
the final Grand Prix of the season of the UIM F1H2O
World Championship.
With 75 points on offer the coveted UIM-ABP world
titles in all categories, Runabout GP1, Ski GP1, Ski
GP1 Ladies and Freestyle are all still wide open and
up for grabs.
Arguably the most anticipated face off is in Runabout
between points leader France's Jeremy Perez and
the defending world champion from Kuwait, Yousef
Al Abdulrazzaq. It is a mouth-watering prospect,
Perez looking for his first world title at the tenth
time of asking and Abdulrazzaq going for a fifth and
looking to make it four on the bounce.
The two title protagonists have traded moto wins
and Grand Prix titles this season and are separated
by just one point, 86 to 85, heading into the decider.
Perez has hit a rich vein of form and is enjoying
a stellar year so far, taking his first Moto win and
title [in Olbia] since 2014, but will have to produce
something extra special in Sharjah where his record
is poor with just two top three finishes and one
runners-up podium slot in 2016.
t
In Ski GP1 Kevin Reiterer
looks well-placed to regain
the title
n° 5 DECEMBER | 2018
28