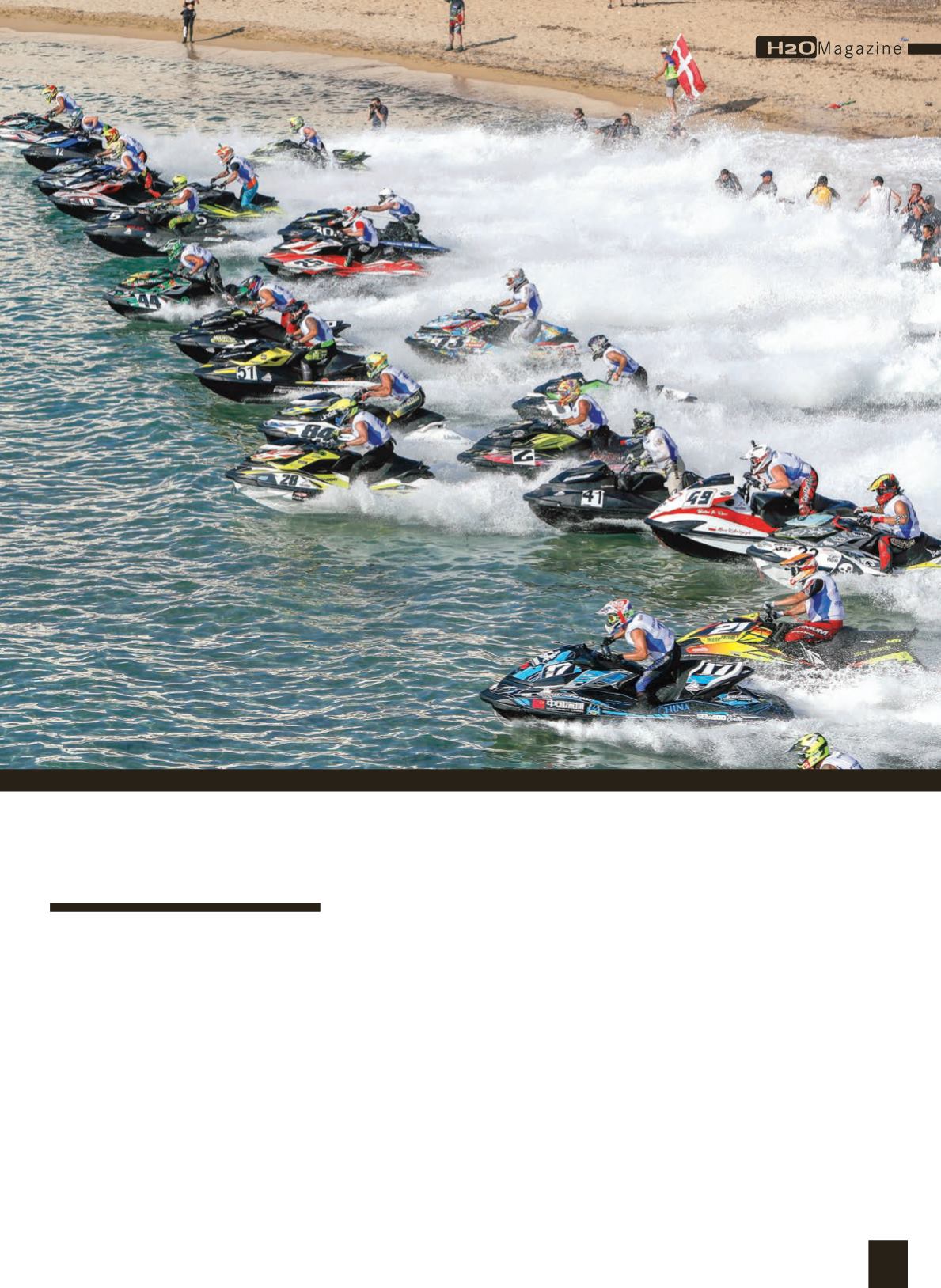 The 24th season of the UIM-ABP Aquabike World Championship got off to a fantastic
start at the Grand Prix of Italy held in the lovely port town of Gallipoli in the province
of Lecce in the south of Puglia (Apulia).
An impressive 76 rider turnout from 29 countries showcased the sport in its best
possible light during a weekend of spectacular competition filled with incident,
drama and emotion the testing and at times very rough seas providing a perfect
stage and setting for some great racing.
In Runabout GP1 defending and four-time world champion Yousef Al Abdulrazzaq
showed his absolute class to win his 11th Grand Prix title, finishing second in the
opening Moto then simply destroying the field of 25 in the second to notch up a
19th career win. Jeremy Perez produced a strong performance with two top three
finishes to claim second overall, Moto 1 winner Gyorgy Kasza rounding out the
podium places despite retiring from Moto 2, with Lars Akerblom, Johan Johansson
and Christophe Agostinho rounding out the top six.
ABDULRAZZAQ,
MAURIN, UZARE
AND AL MULLA
WIN IN GALLIPOLI
SEASON RECAP...
AQUABIKE
33