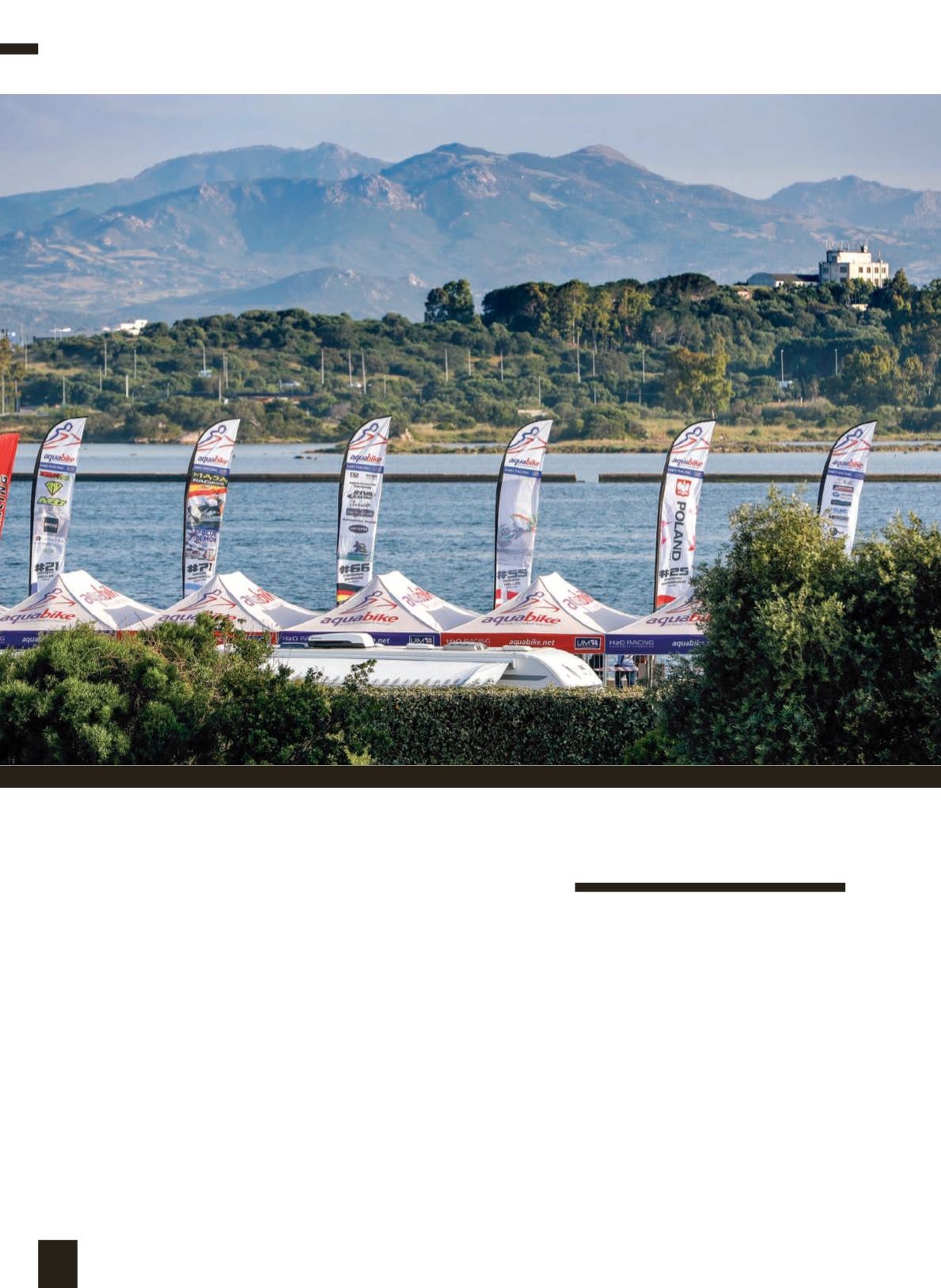 The UIM-ABP Aquabike World
Championship
discovered
a
sparkling new jewel for its crown,
the enchanting town of Olbia on
the north east coast of the island of
Sardinia, which welcomed the UIM-
ABP tour for round 2, the Grand Prix
of the Mediterranean.
It was a spectacular first event in
Olbia and an action packed weekend
with 149 competitors from over 30
countries on show, the elite riders in
GP1 joined by fellow racers in GP2,
GP3 and GP4 competing in the single
event three Moto UIM-ABP World
Championship.
In Runabout GP1 Jeremy Perez
continued his return to form winning
twice and climbed back onto the top
step of the podium taking his first GP
title since 2014 to take the lead in
the championship standings, Yousef
Al Abdulrazzaq and Gyorgy Kasza
completing the podium and trail
Perez in the standings in the same
order.
Victory Team's Kevin Reiterer
completed the Olbia win-double
to take his first Grand Prix win of
the year to move 14 points clear at
the top of the world championship
standings ahead of Raphael Maurin,
who finished third overall behind
OLBIA –
AQUABIKE'S
SPARKLING NEW
JEWEL
SEASON RECAP...
AQUABIKE
n° 5 DECEMBER | 2018
36