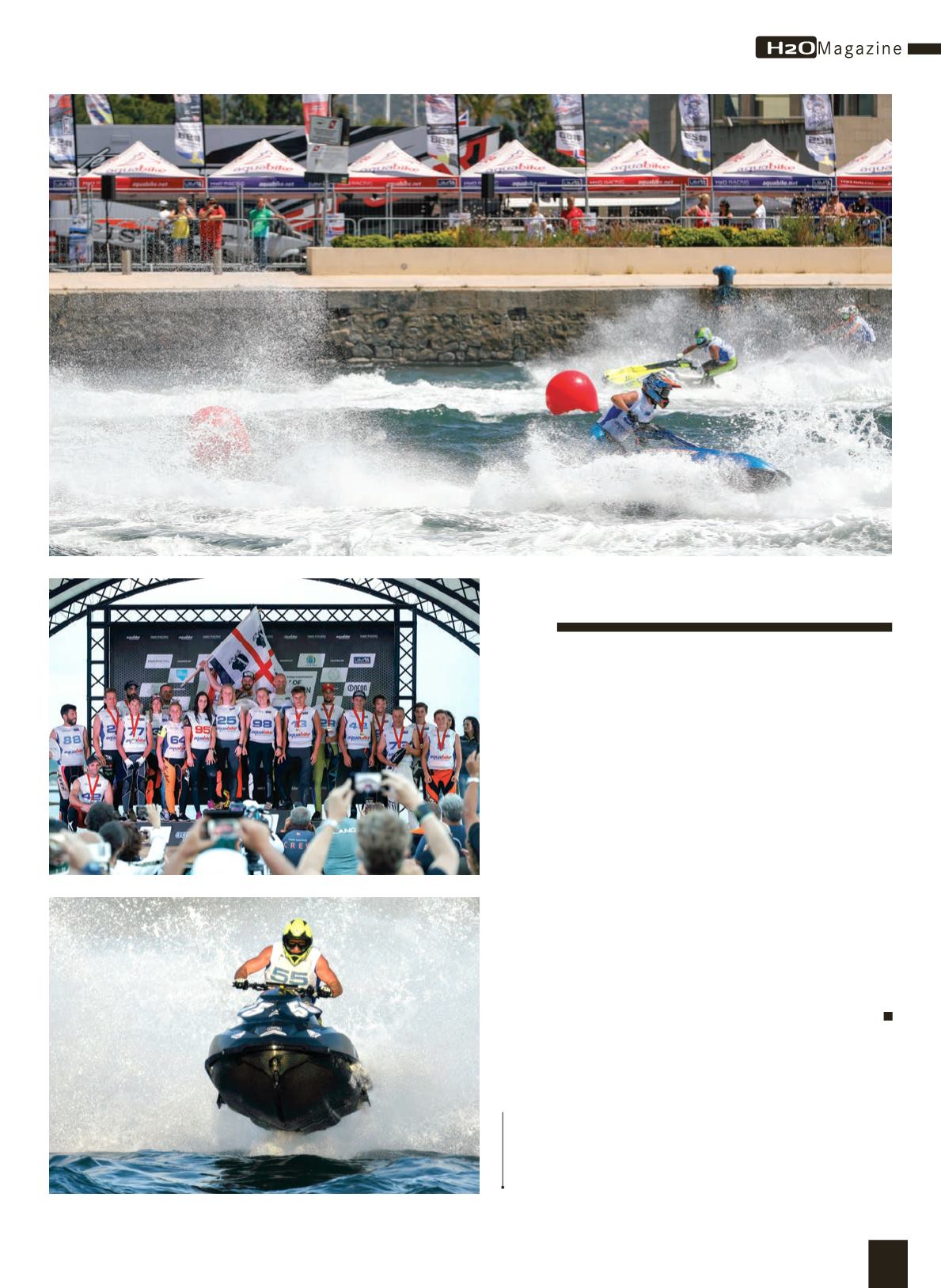 defending world champion Quinten Bossche. In the
Ladies division a three-way fight for the title emerged;
Emma-Nellie Ortendahl producing a stunning lap to
go quickest in qualifying, Krista Uzare hitting back to
win Moto1, claim a second GP title and the lead in the
points, Katriin Nilbe stunning both her rivals to take
her maiden win in Moto2.
In Freestyle, Rashed Al Mulla's brilliance and unbeaten
run continued, taking his fifth straight Grand Prix title.
The sensational story from the weekend was all about
16-year-old Swedish rider Samuel Johansson taking
two wins and a second place to win the UIM-ABP
Runabout GP2 World Championship, Germany's Philip
Salobir winning in GP4. In Ski GP2 Benjamin Scharff
went three for three to claim the world title for France,
with Hungary's Barnabas Szabo crowned champion in
GP3.
AQUABIKE
A post-race penalty dropped
Gyorgy Kasza fromfirst to
third in the secondMoto in
Olbia
37