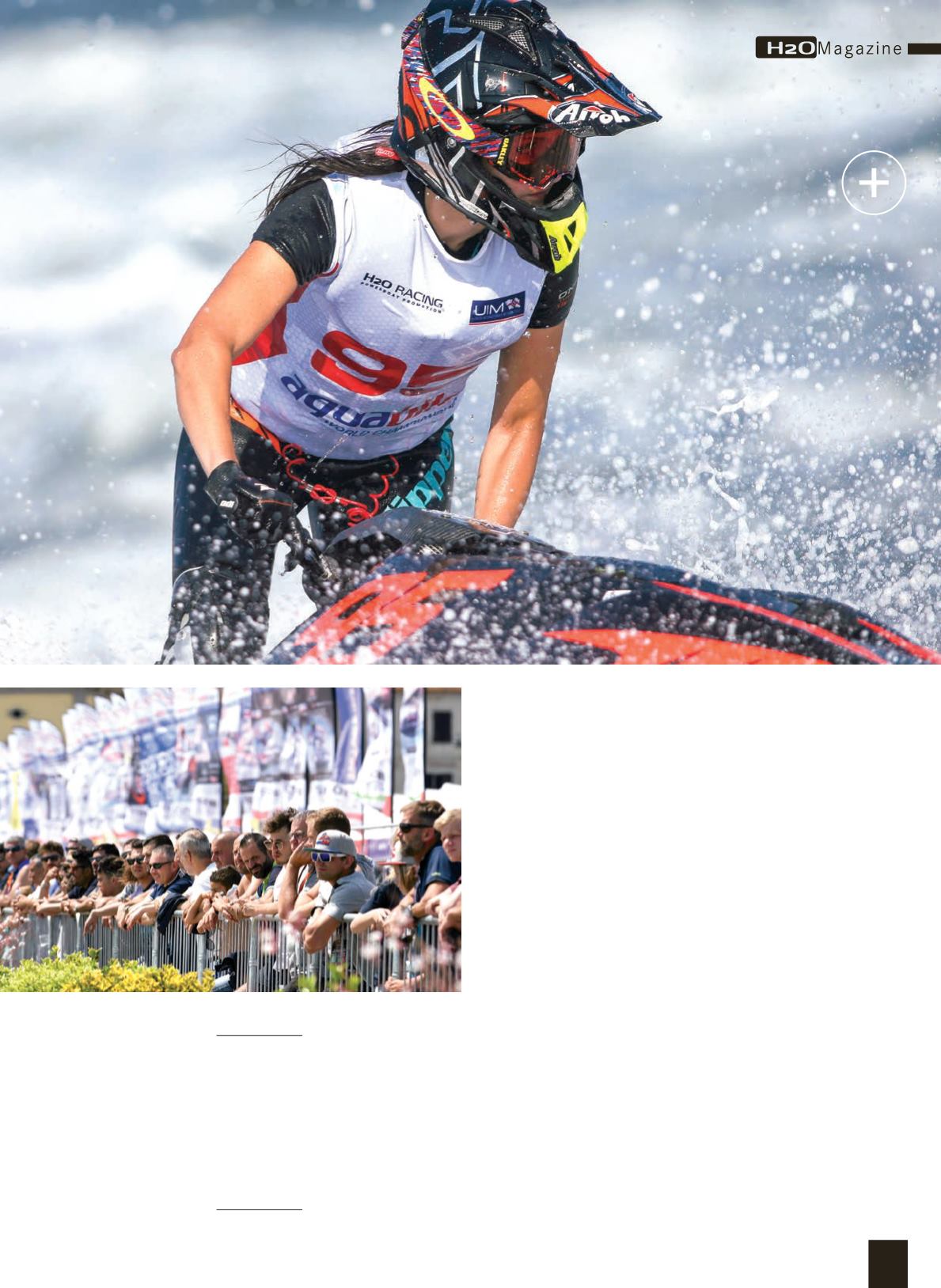 AQUABIKE
champion Emma-Nellie Ortendahl and Estonia's Katriin
Nilbe – all three picking up Moto wins this year and locking
out the podium places.
Uzare has the advantage of a nine point cushion over
Ortendahl, the pair delivering two standout Motos in
Gallipoli with the Latvian rider picking up her maiden UIM-
ABP Moto and GP win and they were at it again in the first
Moto in Olbia, Uzare again coming out on top. Then Nilbe
stepped up and joined the title challengers' party, picking up
her maiden Moto success to split Uzare and Ortendahl, but
has work to do in third, 23 points back of the points' leader.
Heading the chase to try to get amongst the end of year
podium slots is Britain's Mollie Fearn who has enjoyed a very
solid debut season on the UIM-ABP tour with a best Moto
third and fourth overall in Olbia, Estonia's Jasmiin Yprause
with two top six finishes, the younger of the Borgstrom
sisters Sofie, who picked up her best ever Moto and GP
result with a third and fourth overall in Gallipoli and Jonna,
who looks to be coming back to form after her crash and
suffering a broken arm in Sharjah last year.
There may be only 20 points separating first and second
spots in Freestyle but barring some sort of meltdown or not
The Ladies division has produced
some of the outstanding racing
and performances of the season
Uzare has the advantage of
a nine point cushion over
Ortendahl
31