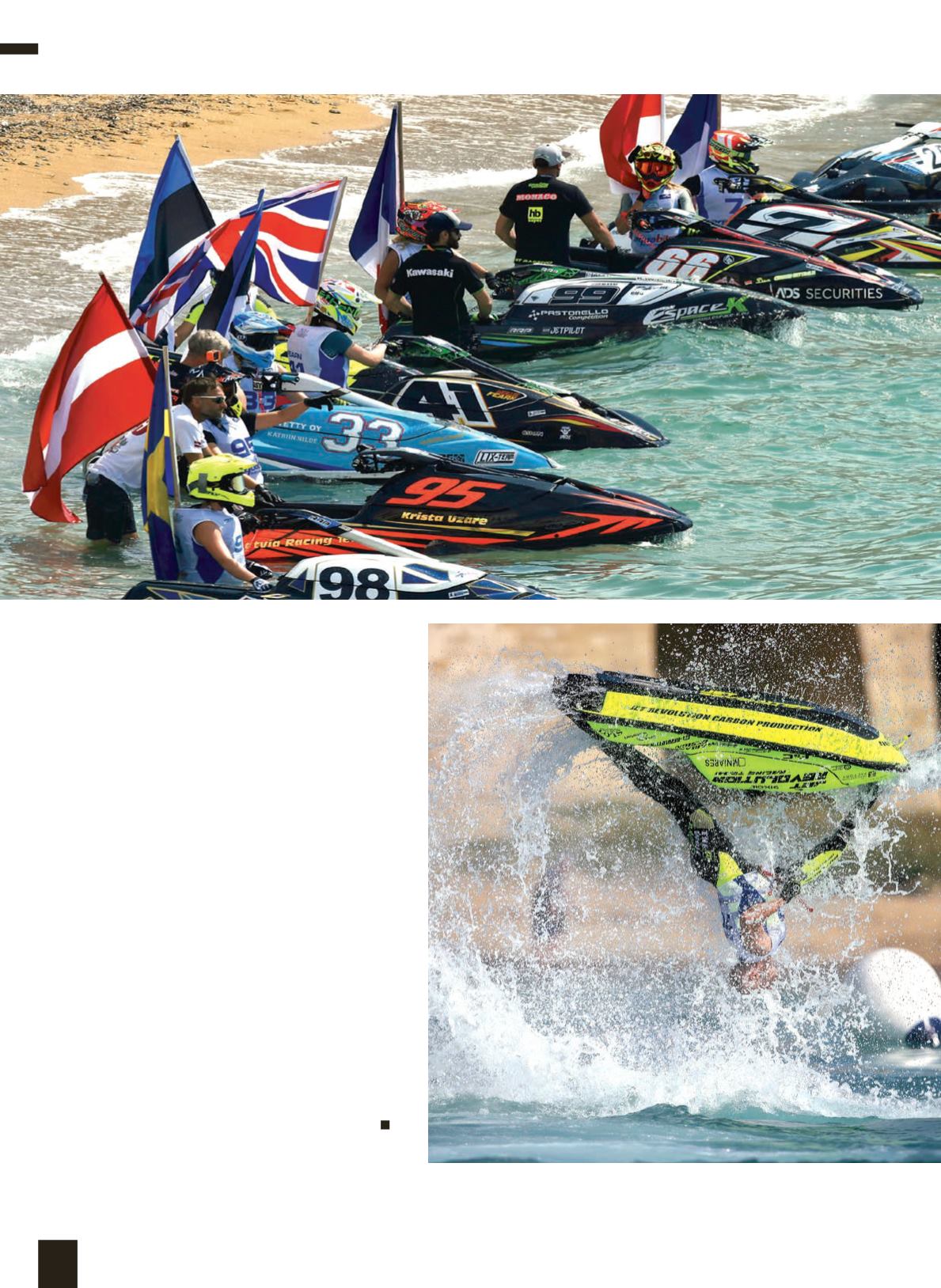 2017 European Champion Raphael Maurin laid down a
huge marker in Ski GP1, stealing the thunder from an
array of champions that he lined up alongside to win
his first Moto and GP title. Kevin Reiterer gave his new
team Victory a podium on its debut, matching Maurin
in results and points but Maurin's Moto 2 win gave him
the overall victory, Mickael Poret taking third overall.
Krista Uzare repeated the surprise result in the Ladies
division and giving defending champion Emma-Nellie
Ortendahl something to ponder about, the duo both
taking a win and a second place, Uzare claiming overall
victory with the Moto 2 win, Katriin Nilbe taking the final
podium slot.
In Freestyle the absence of the two and four time
champions Nac and Rok Florjancic meant a new
champion will emerge in 2018 and the man most likely
to succeed, even at this ridiculously early stage of the
season is Abu Dhabi's brilliant aerial trickster Rashed
Al Mulla who owned the top spot in qualifying and
both heats to win his fourth successive Grand Prix
title, ahead of Italians Roberto Mariani and Alberto
Camerlengo.
AQUABIKE
n° 5 DECEMBER | 2018
34